EVERY SUMMER, GIRLS ARRIVE FROM ACROSS THE COUNTRY READY TO MAKE NEW FRIENDS AND DISCOVER HIDDEN TALENTS
Offering young girls the chance to grow socially, physically, and spiritually is essential to a Hollymont summer. Our campers make lasting friendships and return to reconnect with counselors and campers while building new talent & skills.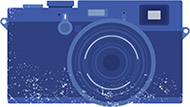 THE BEST OF BOTH WORLDS – A FUN CAMP EXPERIENCE WITHOUT THE HASSLES OF OUTDOOR LIVING!
Campers live in lodges with two to four campers sharing each room. Healthy meals are provided in an air conditioned dining hall by a dedicated staff. During worship services campers are likely to notice shafts of colored light streaming through the stained glass windows of the small gothic stone chapel. On the Walker Arts Center proscenium stage, campers are inspired by the talents of their friends during performances of drama, music, dance and more.
"All through the year these memories will be dear we'll dream of the time when we were here" #hollymont2017 has come to a close but the valuable friendships and lessons learned will be with us forever. Thanks for helping make it a great summer. See you for #Hollymont2018 😎 ... See MoreSee Less
4 weeks ago ·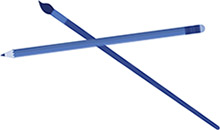 HOLLYMONT CAMPERS ARE ENCOURAGED TO TRY NEW THINGS AND THAT WHATEVER THEIR TALENTS MAY BE, THEY ARE VALUED.
At Hollymont, girls are invited to enjoy the wide range of outdoor wonders that make the Smokey Mountains one of the most visited regions of the country. Hollymont provides opportunities for campers to think and act independently within a safe and nurturing Christian community. The fun-loving, energetic counselors work with small groups of girls so that strong bonds are formed and self esteem is fostered.