Welcome Parents!
Thank you for your interest in Camp Hollymont! As a parent, allowing your daughter to spend a part of her summer at Hollymont is one of the best investments you can make. Our accomplished staff creates a safe environment for your daughter where she can:
· be challenged
· mature in her faith
· become more confident
· explore new talents through daily/night activities
· make new life-long friendships
· create memories that will last a lifetime!
As an ACA accredited camp, safety is our number one priority. Everything we do is centered around your daughters growth in a safe environment. To learn more about what this accreditation means, click here.
We would love for your daughter to spend part of her summer with us. Our motto, "Living and Learning with Love and Laughter" embraces the Hollymont spirit. Learn more about our story and our work with young women.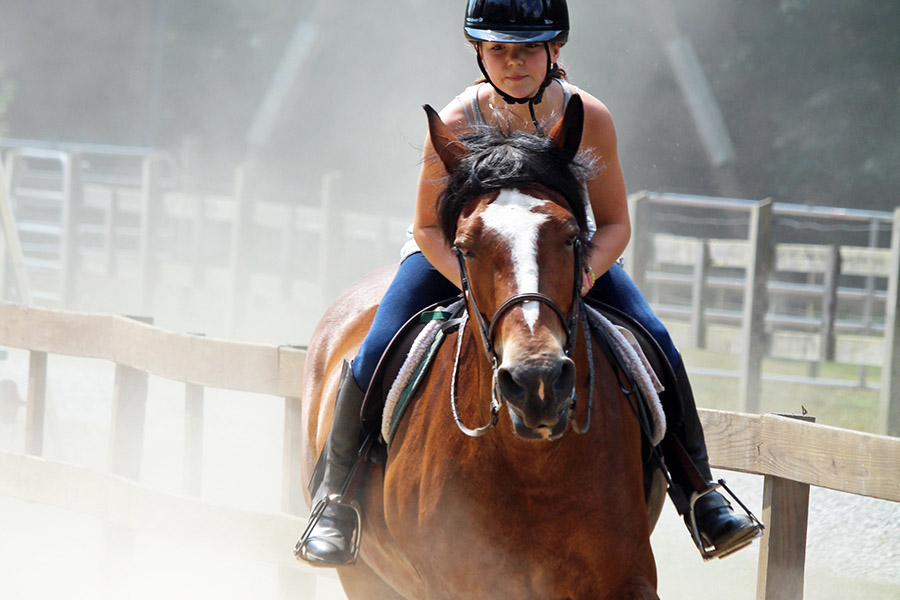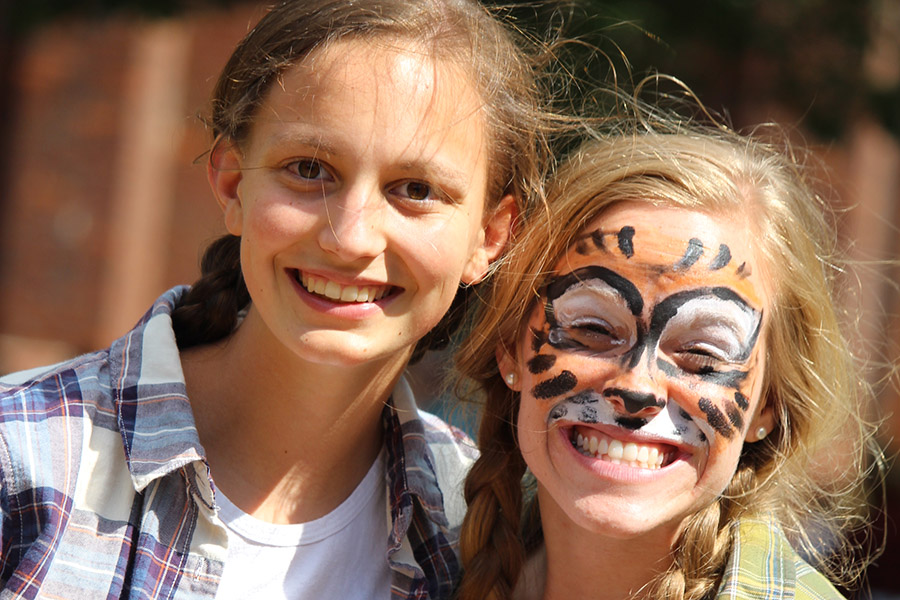 Hollymont Information Shows
While we're not in the summer months, Hollymont Directors travel the southeast to meet you and share the story of how Hollymont is changing the lives of young women all over the world. See if we're coming to a city near you, or email us to host a show in your city!

Where do Hollymont campers come from?
All over! Our campers represent many states and several countries.
What is the counselor-to-camper ratio?
We comply with American Camping Association ratios and safety standards. For girls ages 6-8, the ACA cluster counselor-to-camper ratio is 1:6. For girls aged 9-14, the ACA ratio is 1:8. For girls ages 15-18, the ACA ratio is 1:10.
How is mail delivered to my daughter?
Please address camper mail c/o Camp Hollymont, 360 Asheville School Road, Asheville, NC 28806.
Mail is usually distributed during the mid-afternoon rest hour. You may access the Bunk1 website to purchase and send emails to your camper. These emails are downloaded each morning and distributed with the regular afternoon mail. Remember to write happy letters of encouragement and please do not use this as an opportunity to write about "bad news."
Is your daughter celebrating a birthday while she is at camp?
Please send packages in the care of her counselor. If you wish to send flowers or balloons, you may do so. Becky's Florist (828-253-2975) is near camp and delivers. Your daughter will receive a birthday cake after lunch or dinner in the dining hall and everyone will sing to her.
What can I expect my camper's room to be like?
The configuration of the room depends on the number of campers in the room.We generally use single beds and bunk beds. There is an open closet and at least one chest of drawers and a desk.
What are the ages of the staff?
The majority of our staff range in age from 18 (assistant counselors) to 60+ (program staff/nurses). The cluster counselors are college-aged girls.
Can we tour the camp prior to enrolling?
Absolutely! We encourage you to visit camp and we would be happy to arrange a visit with you anytime. If you would like to visit in the winter months, please call our camp office (828) 686-5343 ahead of time so we can find a time that best suits everyone. If you would like to visit during the summer when camp is in session, please call our summer office (828) 252-2123 in advance to schedule a tour.
Can my daughter fly into Asheville? If so, what airlines service the airport?
If you anticipate flying your daughter to camp, we recommend making reservations as soon as possible. We will provide transportation for an additional fee to and from The Asheville Regional Airport (20 minutes from camp) and Greenville/Spartanburg airport (60 minutes from camp). Please check the respective airport websites for a list of airlines currently serving their destination.
My daughter takes medication. Can she keep it in her room?
On her first day at Hollymont, each camper is instructed to leave her medication (prescription and over-the-counter) with the camp nurse. Medications are locked in the infirmary and dispensed by camp nurses as needed. Recognizing that campers may need to carry an inhaler or bee-sting medication kit, an exception may be made for a limited amount of medication for life-threatening conditions.
What is the weather like in the summer months?
The daytime temperatures are usually between 75 and 90 degrees. The evenings are cool.
Can we visit our daughter while she is attending camp?
Our designated visitation day is Sunday. For security reasons, please let us know in advance who is coming and give us an approximate time you'll be stopping by. We encourage you to join us for chapel and then you are welcome to take your daughter to lunch. If she would like to take a friend, we have to have written permission in advance from the camper's parent.
What forms of payment do you accept?
If you submit an application by mail, you may send us a check. If you apply online, you have the option to pay via check or credit card.
What is the food like?
Hollymont serves three well balanced meals a day – and they are scrumptious! In addition to the main meal being served at lunch and dinner, campers and staff always have access to a fruit and salad bar. Junk food anyone? Canteen is open to campers and staff after rest hour each day. You can choose one drink item and snack per day. The canteen is stocked with chips, ice cream, fruit juices, candy, and soft drinks. The cost of the treats is deducted from your camper's account. If your child has a food allergy, we need to know in advance so we can prepare special meals or remove items that your child may need to avoid.
How many girls are in a cluster and where does the counselor live?
Most clusters have between 6-12 girls, 1-2 counselors and a counselor-in-training. A cluster consists of four rooms.
How many girls attend camp each session?
We have an average of 110 campers per session.
Where are the bathrooms located?
You will be glad to know your daughter doesn't have to walk through the woods with a flashlight in the middle of the night to locate the bathroom! There are bathrooms on the end of each hall consisting of multiple private stalls and private showers.
Can my daughter request to share a room with her friend?
If your daughter and her friend are from the same town, same school, and same grade, we do not recommend placing them in the same room. We can put girls in the same cluster (four adjacent rooms – one counselor room and three camper rooms). This encourages the girls to make new friends while at camp.
Will my daughter need a trunk or a suitcase?
It is totally up to you. Suitcases have the advantage of being stowed more easily under a bed or in a closet. A trunk is larger and may take up more space.
Will my daughter have access to laundry services?
Laundry service is provided to campers staying one month. The clusters on the hall share one washer and dryer. Once a session, each cluster counselor will wash a load of towels.
an you recommend local hotel accommodations in the Asheville area? Do you have directions?
Can we send our daughter packages while at camp?
NO FOOD or GUM, please! The problems created (sanitation, hurt feelings, poor eating habits) by food packages far outweigh the joys of receiving them. We encourage packages of books, games, and clothing. Please understand that this policy is for the good of your camper and her fellow campers. Remember: campers really enjoy receiving cards and letters every day!
You can choose to send fun packages through a this local vendor.
What if a camper is picking on my child. How do you handle this?
Our counselors are trained in orientation to deal with campers displaying unacceptable behavior.
· Depending on the situation, the counselor will sit down and talk to the camper(s) involved and work on a solution.
· If a counselor feels more involvement is needed or if the problem continues, a director will sit down with the camper and work on an acceptable solution.
· If the problem persists, a director may call a camper's parents.
How will I know if my daughter arrived at camp safely?
If your camper is flying in, we will ask her to call home to let you know she arrived safely. Afterwards, her cell phone will be turned off and kept in the camp safe until the end of the session.
My daughter has never been away from home and is afraid she will be homesick. What can I do in advance to help prevent that?
Whenever we spend time in a new environment, it's totally natural to have some anxiety. The best thing to do is to remind your daughter of the new friends she's going to make, the new talents she'll discover, and the exciting opportunities she'll have to try new things! If that doesn't work, here are a few additional tips you can try.
· If you were once a camper, share your fun memories and experiences.
· Encourage her to write a letter, play a game, talk with friends, etc. when she gets homesick.
· Remember to send your daughter letters, pictures from home, funny cards, or Bunk Notes.
· Encourage your daughter to speak with her counselor.
I will be child-sick. Will I be able to talk to my child while she's at camp?
This is totally normal. Try to focus on the fact that you are providing your daughter with a wonderful opportunity to have fun, gain a measure of independence, and make new friends.
We don't allow campers to use the phone, but we encourage you to mail letters and send Bunknotes (via Bunk1).
Please call our office if your daughter indicates she is having a problem or if there are family, school, or emergency circumstances requiring immediate attention. Our staff is available to answer questions and address issues regarding your camper. Often the situation can be resolved without your directly speaking to your daughter; thus allowing her to learn a valuable lesson in self-reliance.
Is Camp Hollymont accredited or licensed by a professional camp organization?
Protecting the health and wellness of the girls at Camp Hollymont is our number one priority. We are accredited by the American Camp Association, an organization made up of camp professionals who have joined together to share their knowledge in enhancing the quality of camp programs. The ACA, who inspects us every three years, establishes guidelines for needed policies, procedures and practices to make our camp a better, safer place to spend the summer!
What is Hollymont's guiding philosophy in regards to healthcare?
Our philosophy is grounded in the belief that we should foster each camper's physical, social, and spiritual development in the context of a loving, Christian environment. We cultivate this environment by creating an atmosphere for independent living and learning guided by knowledgeable and encouraging staff. Our camper's health and well being is a vital aspect of her growth therefore we take the greatest consideration into her care while at Camp Hollymont.
What are the provisions for my daughter's healthcare?
We adhere to the American Camp Association's health and wellness standards with regards to staff, facilities, and procedures for healthcare. We recruit registered nurses (RNs) to live at camp and serve as healthcare providers for campers and staff during their time at Hollymont. Our nurses come from many states and must be licensed in or endorsed to practice in North Carolina. Each camp session there is a minimum of two camp nurses who dispense all medication, provide first aid and health related care, and monitor the well being of campers and staff.
There are two infirmaries on campus. The Patch Box is located in Laurel Lodge allowing campers easy access to the nurses throughout the day. A nurse spends each night in Laurel Lodge to meet any needs that arise during those hours. Additionally, a Quiet Infirmary is located in an adjacent building for those who require peace and quiet to rest or heal.
Our camp nurses operate under standing orders obtained from a local physician. Should further assistance be required, Hollymont is easily accessible to a variety of outside providers including EMS, Sisters of Mercy Urgent Care, and Mission Health. Hollymont primarily uses Mission Health who has been recognized as one of the nation's Top 15 Health Systems.
How much money should I send with my daughter?
We suggest a deposit of $100 per 13-day session be placed in her spending account. We strongly encourage campers to deposit their spending money in their camper spending account on arrival rather than leave it in their rooms. Charges for personal items, cluster and hall activities, medical expenses, and camp store/canteen will be deducted from the camper's spending account. The campers are issued limited money as needed. After camp, any unused spending money is refunded. Spending overages can be settled on closing day at the camp office, or you will be billed.